Animaniacs News ...and something else

All the news from Animaniacs and the animated world, are posted here. Check often for new details. I can't tell when will the updates are done. You may also check our BLOG page for additional information. You never know what Carol or Slappy will think of next! You may e-mail but I will not answer to spam. carolalfonso1000 @ aol.com (No spaces).


Updated on February 14, 2010
Please help those suffering the Haiti's earthquake.

Recently, dozens of well known artist reunited to remake the 1985's
"We Are The World" song which was originally intended for aid to
African countries, now it's done with the sole purpose to help the millions
of Haitian people that loss everything during the recent earthquake.

Click on the video and make a monetary contribution:



Visit the following sites: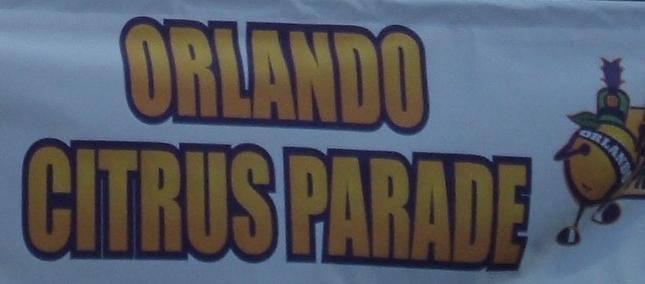 This is an un-official fan Web Site (Not related to Florida Citrus Sports) that will give some information and pictures about this Holiday and College Bowl event.
The Citrus Parade in Orlando.




Animaniacs News

Animaniacs/Pinky & The Brain DVDs Now on sale!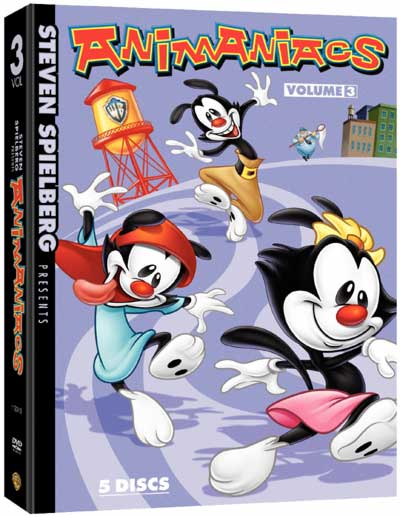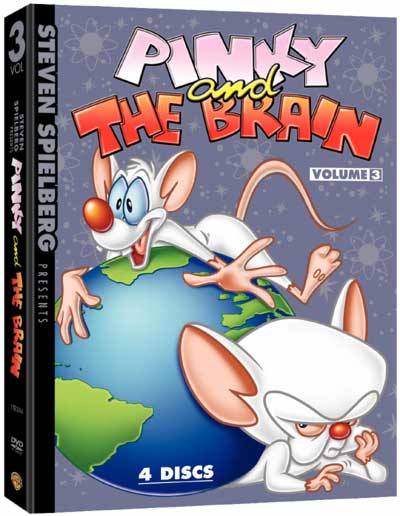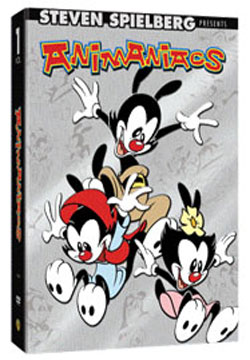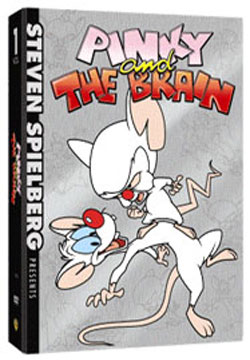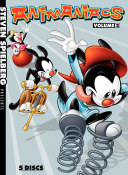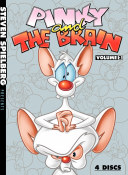 Animaniacs in Animated News

Still here! Sorry for the unusual delay!

(12-22-09) I know what Slappy is thinking! For the last 2 months I took some time off from the Save Animaniacs Campaign updates. I don't know if that was because both Twitter and Facebook got me more busier than ever. Still was holding on the updates, but I guess I even forgot that I did not updated in November, which caused Slappy Squirrel to get a hammer and an anvil with a message that reads "To Save Animaniacs Campaign Manager Carol Alfonso:" Then the message reads the following: "It has come to my attention that your Save Animaniacs Campaign Web Site has gone to a long period of delayed updates and no mention of the Holidays, but 'HAPPY HALLOWEEN' on Thanksgiving Day!" So, when I asked why the hammer and anvil with the note, I found out that the message was a fair warning that if Slappy Squirrel finds another long delayed updates, then she will come screaming "FOR CRYING OUT LOUD!" and most likely will use both the hammer and anvil against yours truly! Oh by the way, there is a PS on the message...

"PS: I also included a STINKY BOMB (Not the dog from the cartoon!) to be used at anytime there is no update to Save Animaniacs Campaign!"

all right Slappy Squirrel, you got what you wanted, so let's move on now and in 2010.


URGENT: FOX could remove out of Time Warner Cable & Bright House Networks over retransmission fees! (Thanks VIACOM!)

UPDATE: FOX was never removed from either Time Warner Cable and Bright House Networks on January 1st, 2010. A last minute effort was made to keep the channels on the air. However, a deal was reached in the afternoon of January 1st, just in time for one of the BCS bowl games that would take place. Details of the deal where not disclosed, but one thing means. $$$$$$ In the next Cable TV bill!

(12-22-09) In a similar move almost done last year by VIACOM, the owners of 19 Cable TV outlets, including Nickelodeon, Comedy Central and MTV, which claimed that unless Cable TV giants Time Warner Cable and Bright House Networks (Orlando, Tampa, Birmingham, Detroit, Indianapolis, Bakersfield) would agree on retransmission fees, they would remove their channels out of both Cable TV systems, leaving a mere 23 Million subscribers without their channels. A last minute deal on December 31, 2008 avoided the VIACOM networks to be removed, but instead an extra increase on the monthly cable TV bill was added to the TWC/BrightHouse Networks customers.

Now, before the end of 2009, we find another similar retransmission fee war and this one goes for News Corp. owned FOX TV plus My Network TV channels and Cable TV channels like FX, SPEED, SUNSports and all of the FOX Sports Regional Channels, which puts the Orlando Magic fans at risk of NOT being able to see the team's home games at Amway Arena in Orlando. But is not only Orlando, it also affect Los Angeles Lakers fans, since Time Warner also offers their games in the LA Area. Same for the Detroit Pistons games which may be blacked out, all because greedy Rupert Murdoch's empire wants to charge $1 dollar per customer on their Cable TV bill, just to see American Idol on Cable TV. What a big joke FOX! Dooooh!!!!

FOX claims that Time Warner Cable is not willing to negotiate another fare increase, after Viacom's last scuffle and they have started a campaign on their TV stations in markets served by both Time Warner Cable and Bright House Networks, telling that after January 1st, 2010, your local FOX affiliate and the FOX Cable TV services will be taken out of both Cable TV providers. I seriously can't believe how low is both TV and Cable providers coming to a stand still to charge more money to their customers. I'm hoping that the mighty FCC can step in this no nonsense war before, we end up with an empty TV and a higher bill in our pockets, during a bad economic turnout!

THIS IS AMERICAN IDOL WITH AN ASTERISK!! ***** (Yes Bright House, is about you!)


BREAKING NEWS: Nickelodeon gets Teenage Mutant Ninja Turtles. It could signal the end of 4KIDS Entertainment?
(10-21-09) Off the presses! We found out that VIACOM's Nickelodeon has agree to buy out the global rights to Teenage Mutant Ninja Turtles, from Mirage Studios and 4KIDS Entertainment. The deal will give Nickelodeon full rights to the TV/Movie franchise as well, all merchandising rights that 4KIDS was holding.

This could signal the end in sight to the once kids entertainment's power house that once held the popular anime Pokemon. Once the Pokemon franchise was given back to Nintendo, the question remained if 4KIDS would see loosing over other franchises like Yu-Gi-Oh and Sonic The Hedgehog to name a few. But then, when 4KIDS announced the acquisition of TMNT franchise, the hopes of seen 4KIDS becoming once again the kids entertainment giant resurfaced, but not for long.

After loosing the contract to FOX TV, over the troubled The CW Network, 4KIDS came loosing ground and just recently, announced the sale of the assets, but no buyer has yet shown interest in the company, who is still wondering if the Russian animated success known as Smeshariki or Gogoriki in the USA, will prove successful or will simply look like another flip/flop property in the making.


BREAKING NEWS: Disney buys Marvel Comics. Spider Mouse?

(08-31-09) "Spider Mouse, Spider Mouse, does whatever a spider mouse does. Can he fly? No he can!" (Apologies to Homer Simpson and the Spider Pig from The Simpsons Movie!)

BREAKING NEWS: The Walt Disney Company has acquired the Marvel Comics Group for a price tag of $4 BILLION dollars! What does this means? Will Universal Orlando Theme parks has to move the Spider Man attraction to Disney's Hollywood Studios? "Oh Slappy!"

Of course, nothing has been said about the Orlando Theme Park attractions. The deal as I read is that Disney will now retain rights to 5000 Marvel characters. Obviously, the deal makes Disney the owner of Spider Man, Hulk, X-Men, Iron Man, Captain American and dozens of characters. However, Marvel Comics Group has a current deal to license the characters through Universal Orlando Theme Parks, which includes several attractions at the "Island Of Adventures" Theme Park in Universal Orlando. The Disney's acquisition of Marvel Comics, will have to be cleared by the shareholders. More information may come later, but in the meantime you can read The Orlando Sentinel's article regarding the Disney/Marvel merge.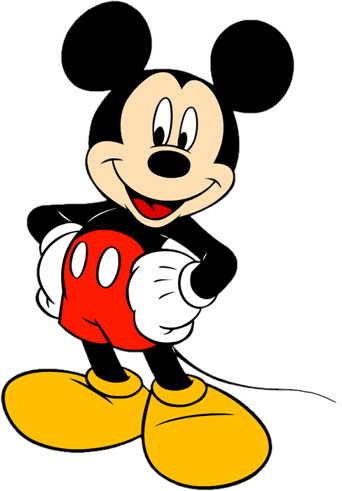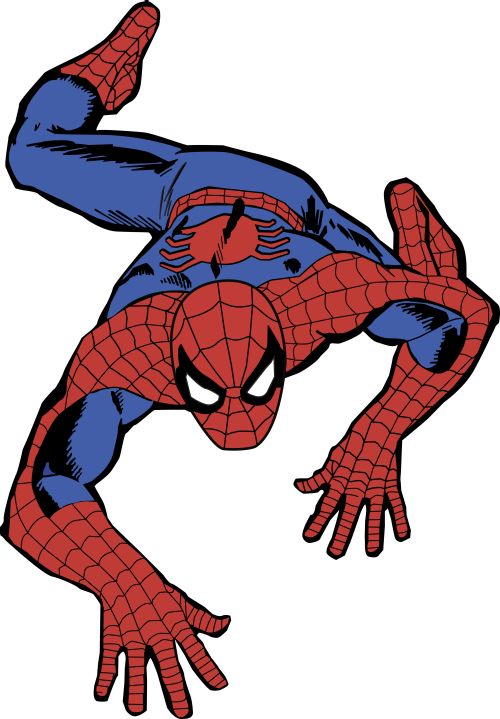 MICKEY: "Hey Spidey, will you teach me how to hang at Cinderella's Castle?"
SPIDER MAN: "Oh great! Where is Batman when you need it!?"


HEAR THIS: There is a "4SALE," going on at 4KIDS Entertainment!

(08-09-09) Well, who is willing to buy the kiddies entertainment giant that once housed Pikachu? Not me! But Slappy and Runt came with this crazy idea of placing a "4SALE" sign in the 4KIDS Entertainment's backyard. Sign would read like this:

4SALE: TV Entertainment giant 4KIDS Entertainment, also known as 4KIDS TV or CW4KIDS, which was the formerly house to the Nintendo property known as "Pokemon" and also the current home to the Teenage Mutant Ninja Turtles, is now seeking any company that can provide a "Cash for TV clunkers" bailout! Asking price is subject to consideration by the board of the Rikis (GoGoRiki) from Russia that just came from bombing on Twitter (Twitter got a Russian invasion known as DDOS). If the Price is Right (Like the TV show), then the Rikis will consider upgrading the bailouts from Russia to Alaska! (I can see Russia from Sarah Palin's house!) If you are interested in sending a proposal, please do so in charge of Sonic T Hedgehog at the following address: 2100 500th Nowhere to be found on Google Road, in Burbank CA... (Is that the 4KIDS mailing address?) Zip code 10000000000000-9999 (Where is this zip code?).

OK, that was some humor or as Slappy says "Now that's comedy!"

The truth is that 4KIDS Entertainment is considering selling their properties. This comes after a bad economical turn for the Entertainment company which had loss millions of dollars as the result of giving out on Pokemon and Yu-Gi-Oh. Sure we know that was to come. 4KIDS was led to believe that their deal with The CW was a good deal, but guess what? There is a rumor that The CW may fold (Thanks to UNIVISION!) and already decided to leave the affiliates, to program themselves on Sunday evenings with some programs provided by CBS Entertainment Group, which owns The CW. So, that leaves the question of what will happen with the 4KIDS animated show you see on Saturday morning? As of right now, the new season of 4KIDS TV is already starting on The CW, but how long will continue is, in a question mark (?). Did San Diego, CA understood this? If you are asking where is The CW, is on Channel 6! (Oh wait? I think it was going all Spanish since it is a US/MX border market!)




New update! Yay!



(08-03-09) Yes, Slappy and I took a short vacation... or Staycation, since I did not hit the road (But one FREE day at Disney on my birthday last July!), but stayed most of the time in my Twitter world. Not that there was any news around, with the exception of the late Michael Jackson and "Bombshell" Nancy Grace on HNL talking non-sense. But, Slappy Squirrel was upset that her videos where deleted by greedy You Tube with blessings of The WB. Sorry, but is copyright issues I can't solve even with a can of soda, cause I don't drink beer like President Obama on a beer summit. So, maybe I will make a "Soda Summit" Animaniacs style!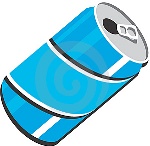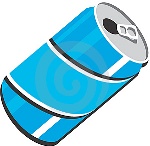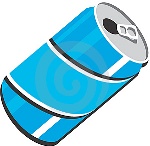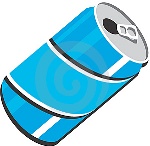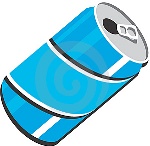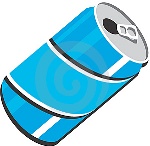 But, at the request of Slappy and Yakko, who is also upset because his alter ego "Mr Honda Opportunity" is still knocking around, after the CARS for clunkers fiasco (Not Disney related) failed like the Twitter whale, here is the newest Save Animaniacs update. Hope you enjoy it!

YAKKO: "Knock Knock, are you buying his O-clunker?"


The new face of Nick? Will it look Squarepants?
(08-03-09) That's what Mindy thought of the new Nick Logo! "Silly Spongebob!"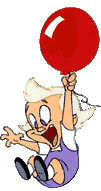 Nickelodeon is thinking of removing the 80's styled logo also known as the "Splattered" Nickelodeon logo that has made the channel's identity so popular. But Viacom is not thinking Spongebob anymore, said the sources.... Apparently, the Network thought that the logo may look pretty silly on a business card and that by placing the Nick logo with siblings like Nick Jr, NickToons and TeenNick would cause a mess. Maybe the face of Spongebob would have defined better the Nick business card!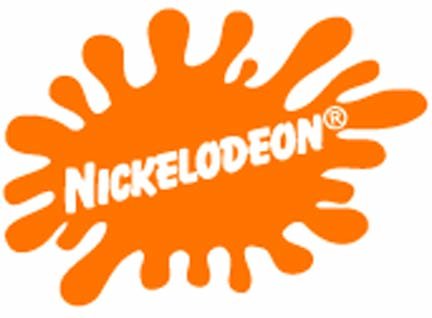 Nickelodeon needs to define the Splattered logo
for a business card?


PBS KIDS "Martha Speaks" series to meet Bo Obama?

(08-03-09) We all know Bo Obama, the ever popular first dog of The White House. But, has Bo met Martha? "Martha Speaks" the PBS KIDS animated series is aiming for a second season this fall. However, in early 2010, there will be an upcoming episode in which Martha will meet Bo, the Portuguese water dog at The White House. Only one problem... We know how much Martha can talk, but does Bo has a say in the matter?

I feel your pain Buttons!

BUTTONS: "Oh woof!"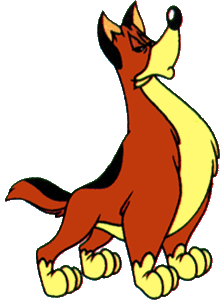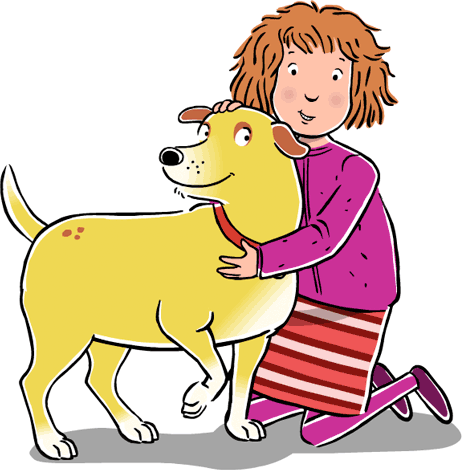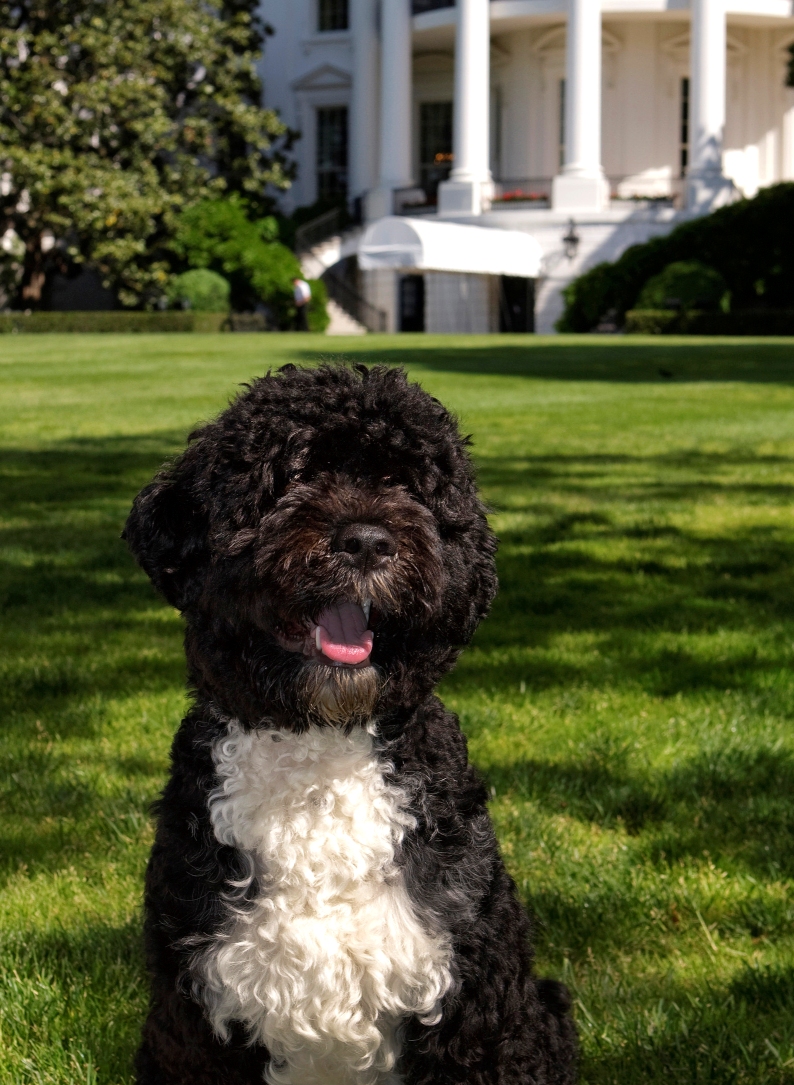 PBS KIDS Animated series "Martha Speaks" to meet up
Presidential pooch Bo Obama in 2010.


Another test, but this time MS Office 2007 and new…. Refurbished E-Machines PC… Goodbye "slow mo" DELL PC!
(06-21-09) Yes, Slappy may be glad that I made it thru the DTV transition! In fact I transitioned with a new… Refurbished E-Machines PC I got from E-retailer Tiger Direct, best known as Comp USA and the new Circuit City Online. Just got this PC a couple of weeks ago and I'm upgrading everything and got rid of the way slow DELL PC I got in 2003. That PC is no longer suitable for You Tube videos and could not even add another program, since it kept updating itself with the 10GB hard drive and leave me with a mere 500 MB of space to work the issues. I mean, that PC was able to survive 3 hurricanes and 2 Greyhound trips between Orlando and Seattle in 2007 and 2008. But now, is time to move on and add extra space with 160 GB hard drive, instead of 10 GB! On top of that, the old DELL PC has a Celeron processor running at 462 MHZ, which could make "Sonic The Hedgehog," "Road Runner" and "Speedy Gonzalez" to even laugh at me! SLOW MO!!!!
Now, regarding the Save Animaniacs updates, I will be doing those from time to time, but don't expect me to wake up Slappy every day to find out what's going on! All I can tell is that Slappy cursed The Orlando Magic during the NBA Finals…
SLAPPY: "Lakers! I love the Lakers! I just want an autograph of the Gasoline guy!" (No offense to Pau Gasol, but he got enough gasoline to defeat the Magic!)
Speaking of which, Dwight Howard, of The Orlando Magic is replacing Mickey Mouse as the ambassador for the City Beautiful!

"This is The Alvin Show, The Alvin Show on DVD!" (Just sing it!)
(06-21-09) Back in 1961, TV's across the nation would be turned on to see that trio of singing Chipmunks with the often misadventures of "Alvin," "Simon" and "Theodore" having a good time. But, even after all these years, you wondered, what ever happened to the original "The Alvin Show?" I often recall seen this series around the 1980's, when NBC started doing the "Alvin & The Chipmunks" series, but the original "The Alvin Show" was like fading to black. The series was never released to VHS video or DVD and quite often, a You Tube video of "The Alvin Show" may pop up, but deleted under copyright infringement. However, there is some hope for you fans of "The Alvin Show," according to Viacom's Paramount Studios, there are plans to release the first episodes of "The Alvin Show" on DVD during the month of September. This appears to be a sign that the show may be fully released later in 2010. The September 8, 2009 release, is a compilation of the first episode of "The Alvin Show" and comes with 2 "Alvin & The Chipmunks" TV specials (I assume those are the DIC or MWS episodes from mid 80's, since Warner Brothers only has the Ruby-Spears made episodes.). But, I may assume that future releases of "The Alvin Show" may come with some extras on it. Now, I don't expect a "Clyde Crashup" episode on this release, but if you like to see those, then ask Viacom to release the full series on DVD.

Testing on Open Office and new computer coming soon?
(04-23-09) This update is done in Open Office, not on the Netscape's Web Browser editor, as I have been doing for a while. However, there is the possibility of upgrading the old DELL PC that has survived 5 Hurricanes, a trip to Seattle and back to Orlando and yes, is an old Windows 98/XP based PC with a slow Intel Celeron, 256 RAM and 466 MHZ, when all the new PC's are 2 GB RAM and 2.5 GHZ and I'm not that geek to figure out! But, yes, this computer has pass the test of time, but unfortunately, the memory is getting shorter by the minute. In fact, I had to delete some older files and make some extra space on the old 10 GB hard drive (Don't laugh at me, but that is what I bought in 2003! Now the 1 TB hard drive is king!), just to install Open Office, in order to help one of my brothers to do the college materials in it. But, since I thought that having Open Office was a good idea, I decided to give it a test drive and see how it works for editing the Save Animaniacs Campaign page. I also apologize for the lack of updates, but lately there has not been that many news to handle. I may update for the June 12's Analog to DTV switchover later. But, I will most likely get a new computer soon.

Spongebob can't stand BK spoof!
(04-23-09) Spongebob could not stand an ad for BK.... Why not do an ad for "The Krusty Crabs?" The Burger King ad has been heavily criticized by Parent's organizations, due to the explicit content being shown. The ad is mostly run on network TV during the prime time hours. It has been seen on sporting events, from Major League Baseball to the NBA Playoffs (Gooo Magic!) and some reality shows. But not seen on Cartoon Network or Nickelodeon to be exact. The reason, of course, it shows some models with the "Burger King" guy, doing a rap song. But, the nasty part, is causing some bad reactions. Just to place squared things inside your pants, sounds too crazy to show to a kid 7 to 12 years old. Burger King Corporation explained that the ad was aimed to adult audience and would only be shown on Prime Time Network TV. I got it, but why show it at the time, kids are watching the NBA Playoffs or American Idol to be exact? Anyway, the ad was to promote the Spongebob Squarepants Toys in the Burger King's Kids Menu. Does that makes you hungry?

Is Disney returning to the old days of Walt? Is "EARTH" at his best!
(04-23-09) Maybe is me, but it looks like Disney may be returning to the days of late Walt Disney era, where the family flicks where the best looking performers. But, I'm not talking of the computer generated PIXAR content. But, remember or, your parents even remember the old Disney classics, being narrated by Walt Disney himself?
Take a look to a new Disney movie that came in on Earth Day! Is called "Earth" and it gave me the impression that I was watching 1960's Disney styled movie, made in a natural and real environment with no scripts attached, no computer generated movie and no crazy punch lines that could hurt the most sensible watcher. So, for those of you that recall watching "The March of The Penguins", you are right, Disney is targeting that audience, but this one has more than a simple march.
However, it was Walt Disney himself, after the 1940's release of "Bambi," that took the idea of filming real wildlife at his best and portrayed into the movie screens, whenever it was a short, before an animated classic, or as part of the "Wonderful World of Disney" TV series, back in the 60's or 70's. Then of course, a familiar voice is narrating the movie. No other than James Earl Jones ("This is CNN!") of "The Lion King" fame, is giving audiences a glimpse of what earth's creatures endures every day to survive our world. Kinda like an animal version of "The Amazing Race" and "Survivor" would offer!
Of course, "Earth" is not your typical "Happy Ending" movie, like "Hanna Montana!" Since this is an unscripted movie or simply put as reality movie, where every creature must endure survival, in order to live (Remember "The Lion King", when Mufasa got killed in an stampede?), so you may expect some violent moment and that may hit the sensible ones. Even the movie got a G rating, because it is not that violent, but there is a moment where an animal will attack another one to survive. But, you may like to get your kids to see a family tradition that even Walt Disney created and wanted to endure for generations to come.

Coming soon... The Nick JR Network? Oh Dora!

(03-17-09) Here comes, more network switch over... This time, is the new Nick JR Network, who will take over The Noggin Network. Just recently, Disney converted the Toon Disney Network and rebranded as Disney XD Network. Now is Nickelodeon's turn, to give Dora The Explorer and The Backyardigans, their own 24/7 Network. Now, wait a second... Did Noggin was already doing the Nick JR shows already? Just like Dora's cousin Diego (Go Diego, Go!) says: "What did you know?" I just wonder, when Nickelodeon, will become a 24/7 Network and dump the Nick At Night Block? Of course, Nick at Night is mostly the TV Land Network, so you get the idea!


Disney dumps The Power Rangers..... ?????!!!!

(03-17-09) Oh my! What had Disney done in a bad economy? Just found out, that Disney has decided to get rid of one of the most powerful properties ever done. The once powerful Mighty Morphin Power Rangers (Ever wonder why Animaniacs did a Power Ranger spoof?), has ceased to exist, according to reports posted in entertainment media.

Now, this is not new-news to me, but already it was to come, as the series, being filmed in New Zealand, based on the Japanese property "Tokusatsu Super Sentai" has become a low rating series, since Disney took the show, as part of the Saban's ABC Family property acquisition in 2001 and on top of that, FOX Networks announced the end of the FOX KIDS block, in 2002.

The series was first produced in 1993 and after 17 seasons with 670+ episodes and 2 movies, is one of the longest running TV series, behind popular series, like The Simpsons and Pokemon, to name a few. But, guess what? The Power Rangers has been around, but not all of us was watching it!

Besides, Disney took the show, to the ABC KIDS's Saturday Morning block. However, lots of ABC affiliates did choose not to show the Power Rangers, instead opting for local news or paid programing! Yes FOX, you have company! The Power Rangers has also been shown on Toon Disney (Disney XD) and Jetix. Sadly, the days of "Go Go Power Rangers" are coming to an end, courtesy of the Mouse himself! By the way, I still assuming that the person that brought the Power Rangers to FOX in 1993, is now trying to understand the Spanish Language, since he owns the Univision Network!

YAKKO: "Yes Hain Saban, 'Se habla español!'"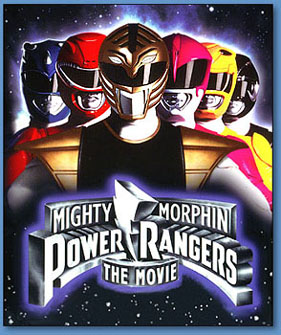 An old era, comes to an end!
Disney cancels the
Mighty Morphin Power Rangers TV series!

Sesame Workshops gets pink slips too? Elmo's World!

(03-17-09) The bad economy, continues to strike... We need Hay Pennies! Comes world from Elmo, that Sesame Workshops, the creators of Sesame Street, has pink slipped some employees in their corporate offices. While, the TV show will not be affected by the outcome of the pink slip syndrome, the bad economy continues to take a toll on the popular children's property itself. Not to mention that Mickey Mouse is sending more pink slips already too!


Spielberg, you are going to Disney! But not the Sibs?

(02-08-09) Just like in the Animaniacs short "This Pun For Hire!" Steven Spielberg is going to Disney...

YAKKO: "There's a Mouse in my drink!"

As expected, Disney has agreed to take the Dreamworks Studio, lead by the Animaniacs creator. In exchange, Disney will receive a 9% Percent profit from any Dreamworks Studio film that Disney releases, under the Touchstone Pictures label. However, Spielberg will still be doing business with Universal, since he still has the Dreamworks Studio office in Los Angeles and also, will continue as part of the Universal Theme Park's Advisor board. The deal would bring Disney, to a major deal, since the takeover of the PIXAR Studios and would put the Mouse House in a competitive field regarding major motion pictures release during the Summer season.

But, no Sibs will be allowed at Cinderella's Castle? I would love if there was a deal with Warner Brothers. Would have reunited Spielberg with the Animaniacs! But, Mickey Mouse cheated on Yakko! "Sorry Bob!"

DOT: "Mouse! Go fig!"


Universal makes PINK SLIP to Dreamworks!

DOT: "Who are those guys?"
YAKKO: "The stuff Dreamworks are made off!"
(Quote from: "This Pun For Hire")

(02-08-09) The signs of bad economy times, had yet to take another toll, this time on Steven Spielberg's own Dreamworks Studio, who was in partnership with Universal Studios. However, the entertainment giant, citing financial issues, decided to PINK SLIP the Dreamworks Studios and shows them, out the door!

What this means? If you thought of a Transformers 2 movie, I think it is more likely dead.... Did you read the blog about Microsoft derailing the Flight/Train Simulator game? The same derailment here, with Universal and Dreamworks!

Thought there are some rumors than needs to be verified, citing that Dreamworks was apparently working on a Disney deal, but no word from the Mouse House has been verified. Amid the fact that Dreamworks was co-created by Spielberg, with David Geffen and former Disney executive Jeffrey Katzenberg, which departed Disney after a bad relationship with now former chairman Michael Einsner.

However, this could mean that Dreamworks would seek a partnership with a major studio.... Could that be Warner Brothers? "I heard there is a mouse on my drink!" I'll kept you posted!


DTV delayed and confusing!

(02-08-09) Well, the Save Animaniacs Campaign has been partnered with the National Campaign for the Digital TV transition for over a year and we have promoted the Analog to DTV switch for quite some time, since my days in Seattle WA and my return to Orlando FL. The date that was originally set for February 17, 2009, has been delayed by the Congress and President Barack Obama. Now the new date is set for June 12, 2009.

However, the new date set has created more confusion than what is going on right now. While over 90% of the US population is aware of the DTV transition, the Nielsen Rating system tells a different story. There are more than 6 million households that are not ready to switch the Analog TV to DTV. In fact, there are more than 3 million request for DTV converter boxes, or better known as the $40 dollars coupon to discount the cost of the DTV converter, which retails for $50+ dollars. The problem is, there is more demand than coupons available, so if you try to get a DTV coupon, chances are, that you may have to pay out of pocket for the converter box.

Other options are to buy a new TV set that receives Digital signals, which cost somewhere in the $129.00 level or less, or subscribe to Cable TV to receive the local channels, which cost somewhere in the $15 to $25 dollars a month for basic or limited cable TV (You get with basic limited cable, the local channels, but no Nickelodeon or Food Network). Still the law, will give you until June 12, to get ready for the Digital TV switch. But, there is a catch!

Since the new law, does not commit any full power or local TV station to stay on Analog, after February 17, 2009, any TV station can request the Federal Communications Commission or FCC, to let them switch to Digital broadcast, on February 17, or earlier than June 12, 2009. In fact, dozens of TV stations in key markets have requested the FCC to let them switch to DTV by next week, on the 17th. Most of the Network owned channels will stay on Analog until June 12.

So again, make sure that your TV is DTV ready. If you have Cable TV like me, you don't need to worry about this. This only applies to the older TV sets that gets a TV signal with the cursed "Wabbit Ears" like Bugs Bunny!
"What's up Doc? DTV ready?"


Disney dumps Narnia? Fox rescues the Lion's tale!

(02-08-09) Like the signs of bad economy are nowhere to fade out, just last December, in a quiet mode, Disney decided to stop financing the Walden Media's well known "Chronicles of Narnia" movie franchise. While the movie was having some financial set backs at the box office, after the "Prince of Caspian" release, there where some questioning, if the 3rd installment in the C.S. Lewis novel based movie, would see the light, after executives with Disney thought that the cost of making the movie was not in their best interest. (Get the stimulus checks?)

Thought Walden Media is currently in the planning phase of the next installment, based on "The Voyage of Dawn Treader's" book, the fact is that 20th Century Fox may give "Narnia" a try. As long as Aslan the Lion does not get the "Bart Simpson's" look on the next movie.... "Doh!"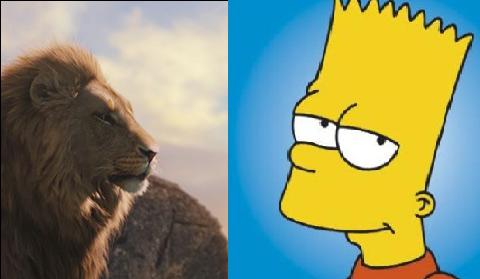 The Lion and The Bart?
FOX gets the Narnia movie franchise!
(Left image: Disney, Right Image: 20th Century Fox)


BREAKING NEWS: Cookie Jar breaks deal with American Greetings! No merger with Arthur and Strawberry Shortcake?

(01-07-09) What? American Greetings is no longer a partner with Cookie Jar Entertainment? What did Arthur (PBS KIDS) had to say about breaking out with Strawberry Shortcake and The Care Bears?

ARTHUR: "Aaaaaaaawwwwww!"
DW: "Geez Arthur! I told you those bears are not friendly!"

Now, just to refresh you all on this mess, last June, Cookie Jar Entertainment, agreed to purchase the DIC animated library. However, the library also included the animated series Strawberry Shortcake, Care Bears and Sushi Pack. As a result of this, card maker American Greetings, challenged in Ohio State Courts, the merger of the above properties with Canadian based Cookie Jar, without a negotiation from AG. Then in July, American Greetings and Cookie Jar Entertainment, agreed on the characters being sell off to Cookie Jar. The deal, that was supposed to be approved last fall, has been kept on hold. Now, comes word that the 2 sides decided to call off the merger.

What this means, is that The Care Bears and Strawberry Shortcake, will not go to the Canadians, as first thought. Still I wonder if Disney or Warner Brothers, will try to make a deal for the characters, or will still remain under the American Greetings brand? More to come! But, Arthur is not happy!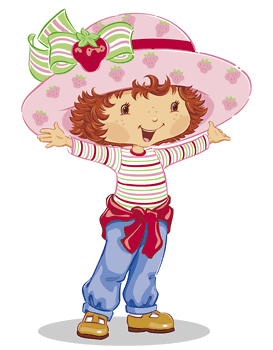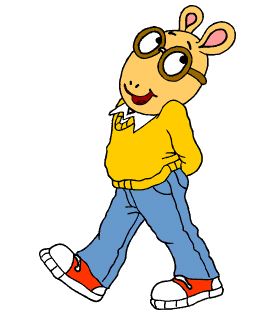 Merger? Who? Forget it!
There will be no merger between Arthur and Strawberry Shortcake!



<>

VIACOM scuffle with Time Warner and Bright House is over, but who pays the broken glass?

(01-01-09) The new year 2009, came and saw a big surprise! It was adverted the removal of the 19 Viacom owned channels MTV/Comedy Central/Nickelodeon, from Cable TV giant Time Warner Cable and Advance Newhouse's Bright House Networks (Which I rename it The Asterisk Networks, since they keep showing those Asterisk commercials in the Orlando and Tampa markets!). The networks where not removed by midnight of January 1st, so MTV was still showing the Time Square's big ball drop, while Spongebob Squarepants and Jon Steward where still making fun of themselves at Nickelodeon and Comedy Central.

So, how did it happened? Word is that a deal regarding fee increase to Cable subscribers was placed on the table and both Time Warner and Bright House where not satisfied with it. Then VIACOM started a guerilla campaign tactic, by showing a crying Dora The Explorer, embracing his pal Boots The Monkey. A headline with a question that reads "Why is Dora crying?" and then reads Time Warner or Bright House Networks will drop off 19 Viacom channels, including Nickelodeon. The ad was inserted on The New York Times, The LA Times and even Tampa Tribune and Orlando Sentinel in Florida. The ads where followed by 800 toll free numbers to either Time Warner or Bright House customer service numbers.

It appears the pressure mounted by VIACOM, has made the Cable providers to negotiate a fee increase in the next month or 2, but details of the deal where not revealed. However, I ask myself, "Who is paying the broken glass?" The cable TV subscriber is the one that pays and therefore, must decide, which channels the subscriber wants, instead of the cable TV companies having to negotiate and even take down channels, while the customer has little or no choice at all. So, I guess for now, greedy VIACOM is singing like Dora The Explorer... "WE DID IT! WE DID IT! YAY!!!!"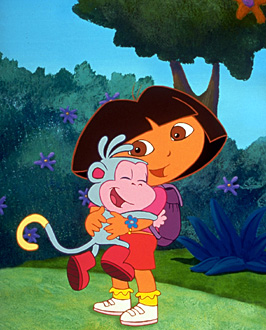 Are you happy now Dora?
VIACOM will keep you in Orlando,
but, at the expense of who?

ANIMANIACS are copyright Amblin Entertainment/Warner Brothers Television Animation.
Updated on NETSCAPE COMPOSER. Created on MICROSOFT OFFICE 2000